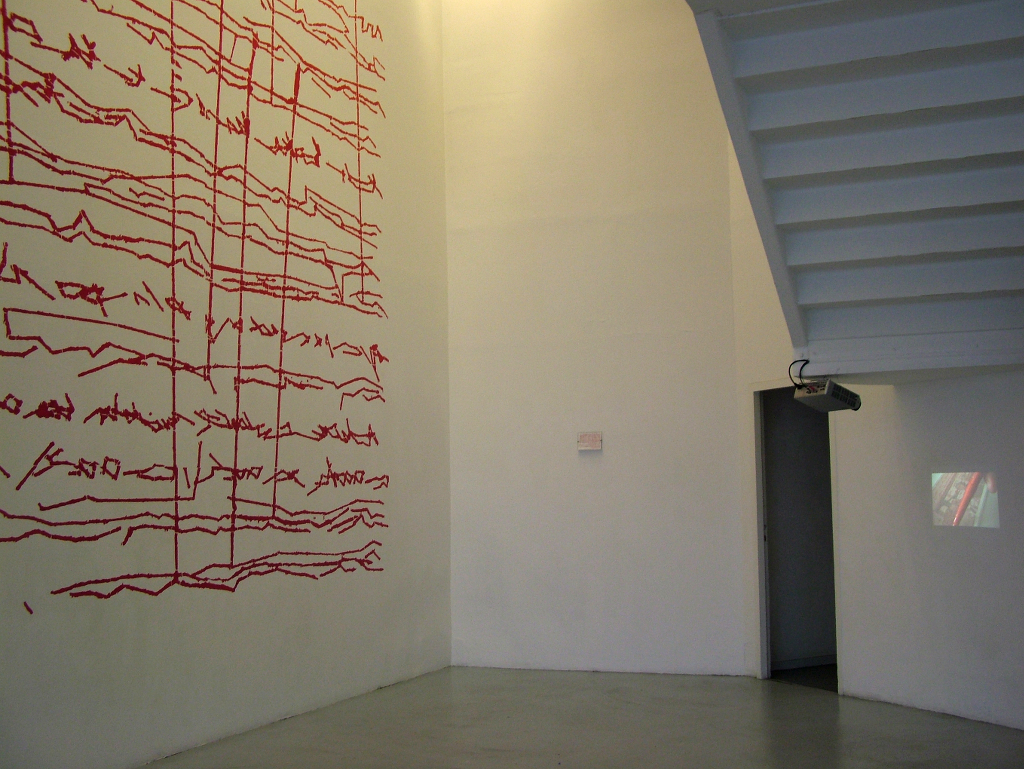 Acrylic paint on the wall, 9 x 6 m, 2008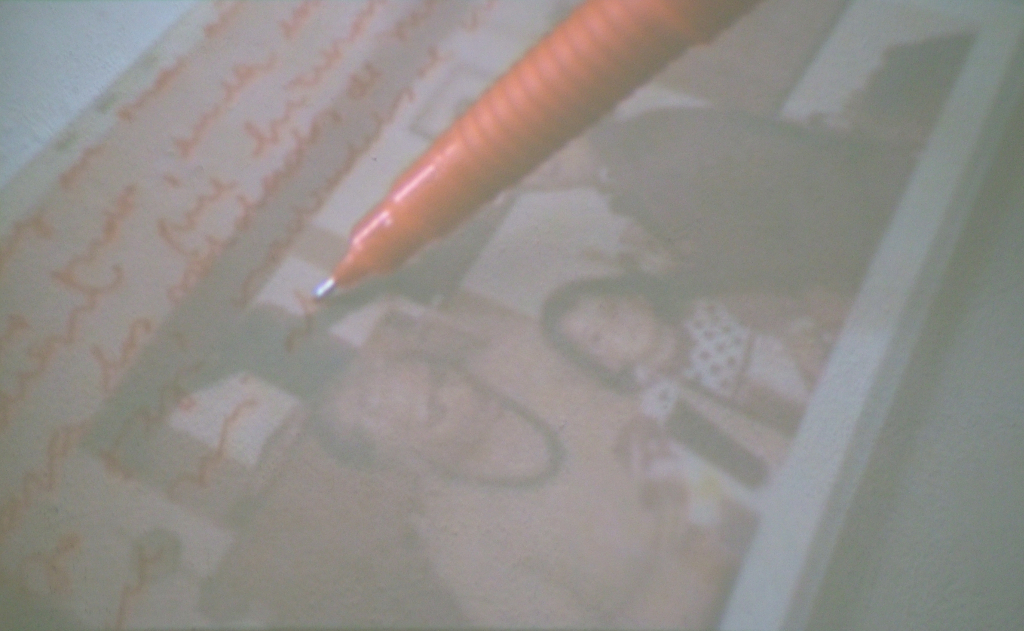 Digital video PAL 2'52", 2008
Un moment sur l'aile du vent
Solo exhibition, Espace Vallès, Saint Martin d'Hères, France, 2008
The installation in situ consist of a text/drawing, a wall painting and a video. The text/drawing is the transcription of the sound recording of the childhood memories of my grandmothers transformed into drawing through the sewing of the words, the wall painting is its scale enlarged reproduction. The video shows the writing of my childhood memories at the rate of the narrative of the grandmothers.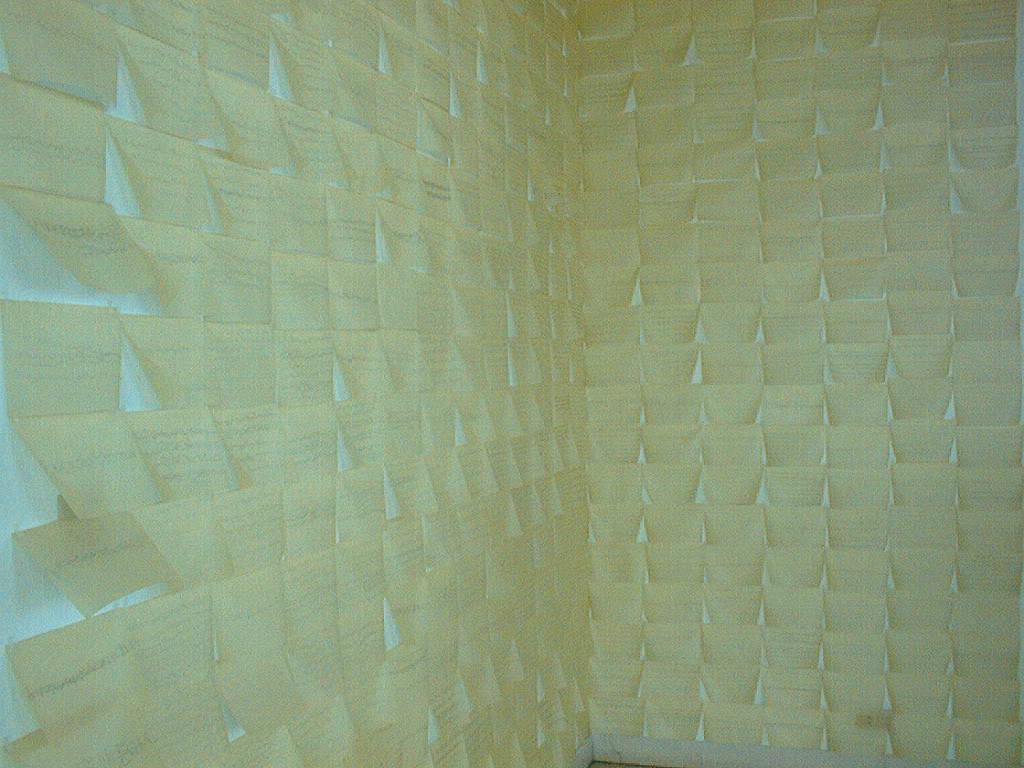 Ludwig Foundation of Cuba, Havana, Cuba, 2000.
Performance and installation.
Pencil on vellum paper, 15 x 21 cm, approx. 400 drawings.
Wooden table: 120 cm (h) x 120 cm (w) x 76 cm (d).

I recorded significant sounds of Havana, Cuba.  Then I translated them to its pattern which was mixed – in the drawings – with the line wave of my electrocardiogram.