PREMIERE - 12 > 16.11.2019 at 20:00 - Théâtre de la Vie, Brussels
Which kind of reflection can an artist bring on stage about the current social and political environment?
Stanche Mani is a feminist piece about this artistic engagement. Lisa Da Boit dances upon the ashes of Ferocia, her last enraged solo. She now shares the stage with Sophie de Beer that replaces Farah Chammah. They search together, with the complicity of Natalia Blanch as a witness of silence and persistence, for another sense of this broken world, deep in sorrow. Stanche Mani is a poem that keeps together the contradictions of reality, while offering a ray of hope, a light at the edge of darkness.
Concept & choreography: Lisa Da Boit / Text and voice: Sophie de Beer / Interpretation:  Lisa Da Boit and Sophie de Beer / Visual universe: Natalia Blanch / Live music: Sofiane Remadna / Lights: Yoris Van den Houte / Direction assistant: Rudi Galindo / Promotion: Frank Barat, Anne Golaz. A creation of Giolisu, in coproduction with Théâtre de la Vie. With the support of Théâtre Marni, Grand Studio, la Roseraie, Centre Garcia Lorca & Espace Magh.
Teaser Stanche Mani: https://vimeo.com/381648327
Video excerpts Alessandra Coppola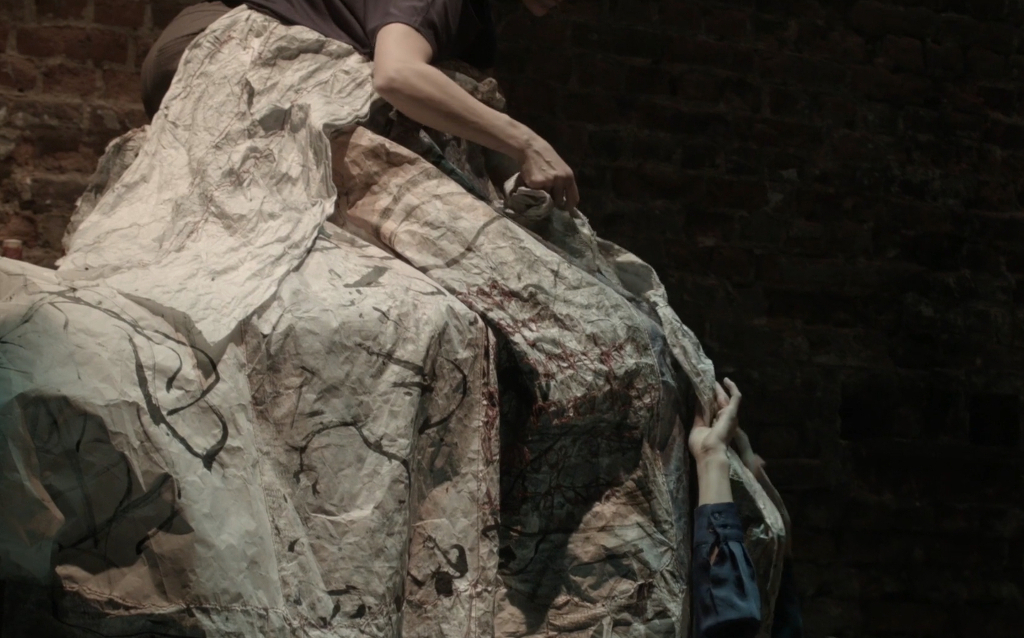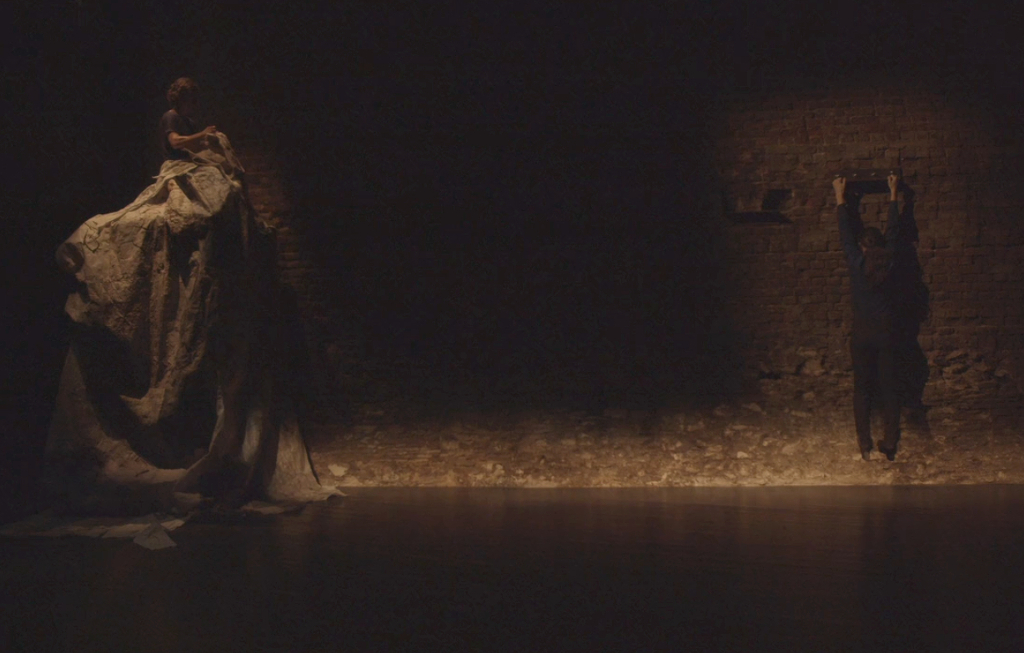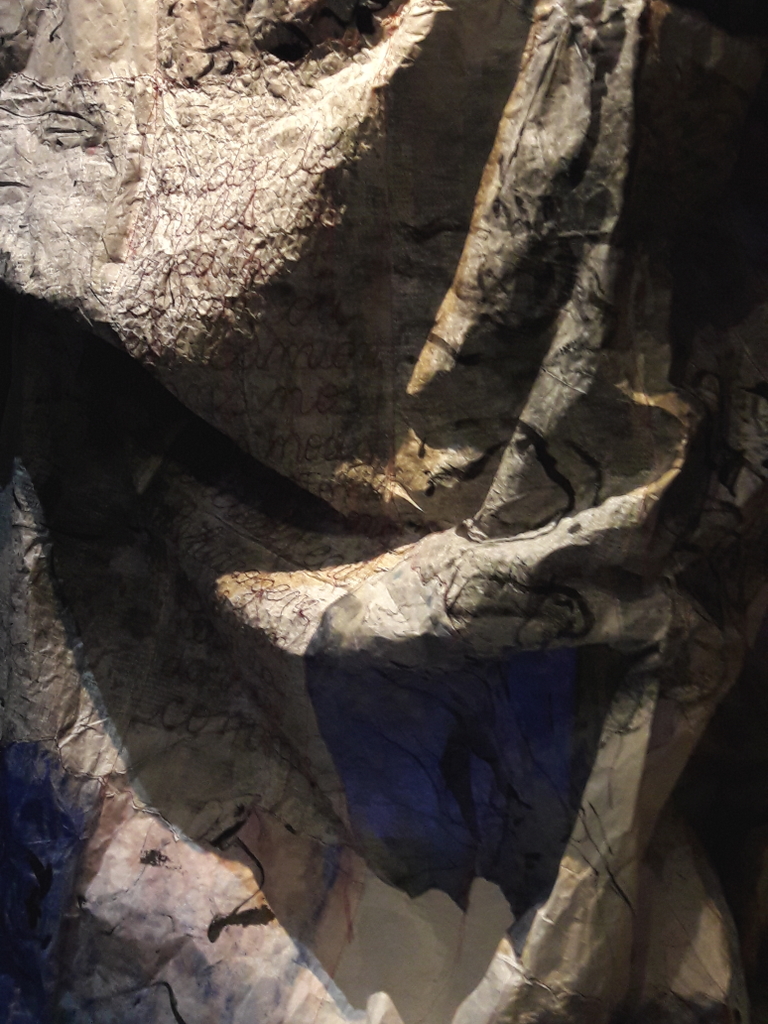 Natalia Blanch@
Gianni Caravaggio, Valentina Perazzini, Natalia Blanch - Yamamo karate club, Brussels.
4 and 5 May 2019
Valentina Perazzini wrote as introduction to the exhibition:
"It's been a while since I have wanted to gather in a common exhibition visual artists who, like me, are also devoted martial artists (by devoted I mean artists that are equally committed to their visual as well as their martial art); therefore, when I was afforded the opportunity to intervene in a dojo, this event assumed its raison d'être."
Pictures by Alessandro Costanzo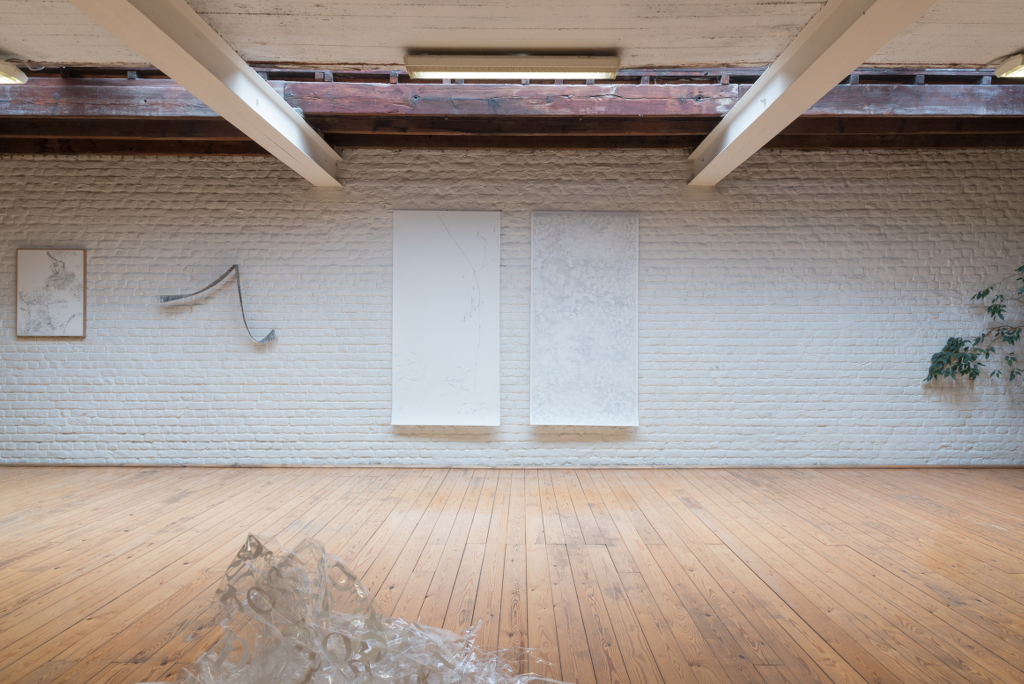 Delicada Urgencia, pencil on paper 62 x 80 cm and 100 x 200 each, 2019 / "When I see the eyes I have in mine tattooed", thread dyed by hand and crocheted 9 x 173.5 cm, 2016.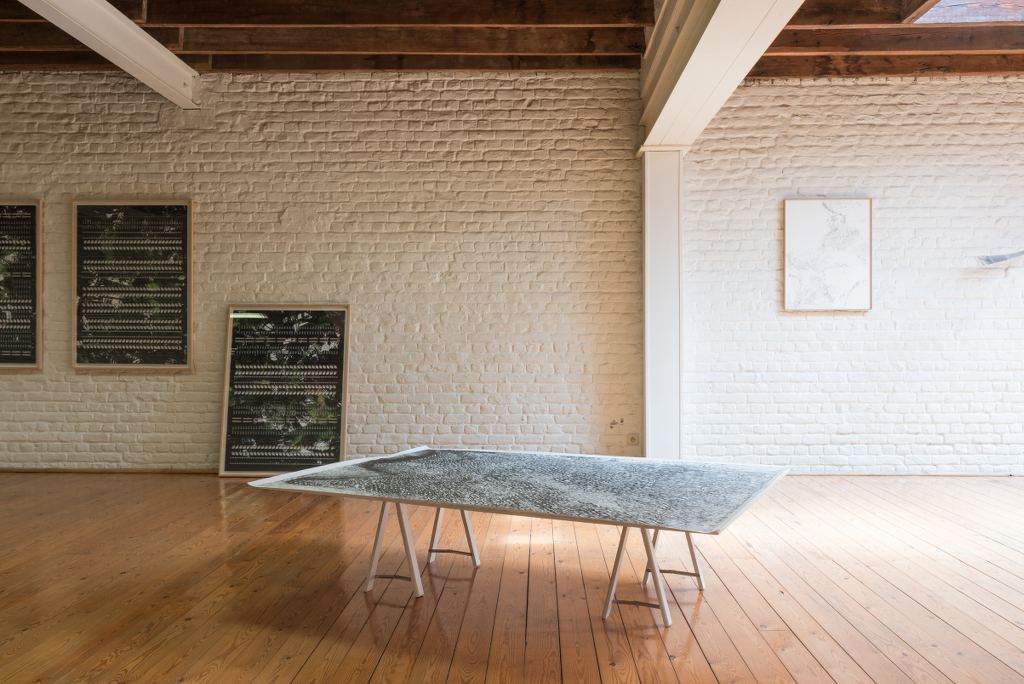 Horizontal drawing: …the place, the wound where we speak our silence… Indian ink on paper 182 x 129 cm, 2016. On the wall (left) work by Valentina Perazzini.
On the wall: Delicada urgencia, pencil on paper 31,5 x 33,5 cm, 2019. On the floor: work by Gianni Caravaggio.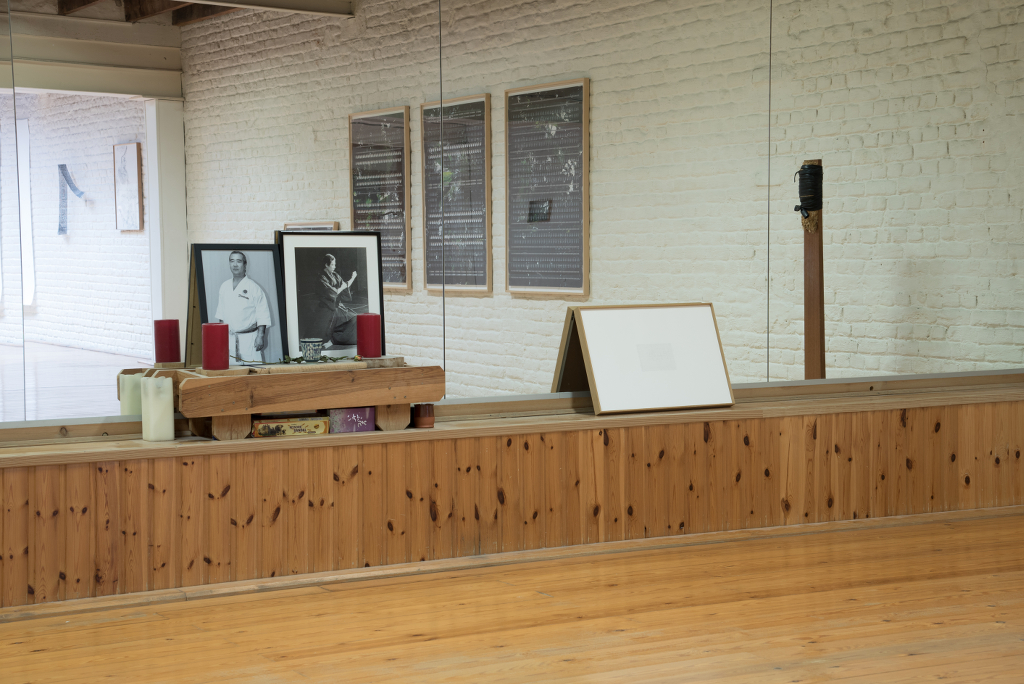 Next to the Kamiza (altar): Delicada urgencia, pencil on paper 39 x 58 cm, 2019
Delicada urgencia is a series of drawings made for the exhibition "Keep in touch". The title is from a poem by Alejandra Pizarnik. In her poetry, language (the extreme precision of words and form) opens to silence, to an interior space of a powerful fluidity.
In this series, I wonder specifically about disappearance.
Symbolic disappearance of the ego to let the work (and the movement) emerge. The dojos of aikido and meditation are the perfect places to become aware of one's ego and to modify it, from a selfish ego to a less egoist self.
Disappearance also refers to death. On the one hand I feel the urgency of the movement and I see unfold on the tatami the warlike origin of the techniques and its transformation into disciplines whose aspiration is the harmony between human beings. On the other hand I wonder what it is to die, and therefore to live? In the book The Spirit of Aikido, Kisshômaru Ueshiba writes: "It does not matter how long life lasts, it only lasts a second, renewed by our mind at every moment."